Favero LED Soccer Sport Substitution Board with Travel Case
SKU:

P7390
Used by professional referees in
Major League Soccer, Premier League, and Copa America Centenario!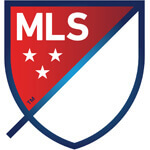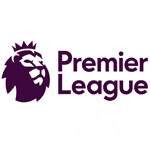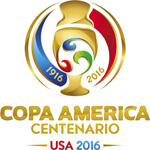 LED substitution board for the highest professional appearance for soccer referees. Useful for displaying the number of players entering and exiting and for displaying the remaining match time. Makes the job of the fourth official easier with the ability to pre-program up to 6 subtitution events! Recoup the cost of the board with advertising spaces that are guaranteed to be seen in every match.
Also a great multisport solution (American Football, Basketball, Hockey, Field Hockey) to display play numbers, substitutions, or to display team number information.
Two different models to choose from (single-sided or double-sided). Features include:
Pre-program substitutions for easy recall: holds up to 6 player substitution events for recall with keys 1 through 6
Height of digits: 9.25". Readability distance: 325' (100m)
High brightness LEDs that are suitable for outdoors: red for exiting player and green for entering player
Typical brightness: 6,000 cd/m²
Sturdy numerical membrane keyboard for easy dialing of numbers. Lifespan for each key: more than 2 million operations
Rechargeable internal battery. Charged battery provides about 150 displays at 20 seconds each for the INOUT-4 and about 80 displays for the INOUT-8
Display of battery level via a specific key
Automatic power off to prolong battery life
Charging cable included (USA 120V type B grounded plug)
Sponsor Space on Front: 20.75" x 3.5"
Sponsor Space on Rear: 13.5" x 3.5" (keyboard side)
Sturdy plastic container with a impact-resistent design
Complies with regulation EN60950-1 for crash tests
Unit Size: 23" X 15.25" X 1"
Case Size: 23.75" x 16.5" x 3.5"
Protection class: IP54. For outdoor use, all-weather resistant
Warranty: 2 years from ProReferee and Favero
CE Mark, Made in Italy
Carrying Case included
Registered Design No. 002083147-0001, protected in all the countries of the European Union.
2 year parts and labor warranty. 1 year battery warranty. Serviced by ProReferee.
At ProReferee.com, we want you to be satisfied with your online purchase. If you are not completely satisfied, you may return your purchase by following the guidelines below:
Within 30 days of purchase
ProReferee.com will accept returns of unwashed, unworn, undamaged or defective merchandise. We will issue a refund for all unused and undamaged products returned within 30 days of purchase. Refunds must be accompanied by the original receipt and will be made in the form of the original payment.
All products must be returned in its original packaging (when possible) and with all accessories to ensure full credit.
Easy returns by mail
Click below to start the easy step-by-step return process. You will need your order number and billing zip code.
Complete the return table on the backside of your packing slip to indicate the reason for the return. If you wish to exchange for another product, indicate so in the exchange table. Include the packing slip (your proof of purchase) with your return.
After printing your prepaid shipping label, attach it to the package and send it on its way.
Returns Processing
Refunds for items returned within 30 days will be issued in the same form as the original payment. PayPal purchases will be refunded to your PayPal account.
Refunds are given for the price on the original receipt and any applicable taxes. Original shipping and handling charges are not refunded. Please allow up to 3 weeks from the time you mail your return for processing. We will notify you via e-mail once the return process is complete.
Please feel free to contact us if you have any further questions or concerns at (408) 320-5295 or [email protected]. Please provide us with your order information and items that need to be returned so we can better assist you.